In the past ten years, DBT has become more widely practiced and available. Research has expanded the scope of treatment possibilities and family stories have helped reduce the stigma.
Only a few years ago, a Time Magazine cover proclaimed: Borderline Personality: the Disorder Doctors Fear the Most.  Now, thanks to widely available resources, conferences and the effectiveness of the treatment, stigma is reduced and family members are engaged in helping their relatives lead hopeful lives.
This section contains some links to important resources. Take a look.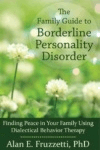 The Family Guide to Borderline Personality Disorder
By Alan E. Fruzzetti, PhD
Finding Peace in Your Family Using Dialectical Behavior Therapy.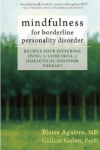 Mindfulness for Borderline Personality Disorder
By Blaise Aguirre, MD & Gillian Galen, PsyD
Relieve Your Suffering Using the Core Skills of Dialectical Behavio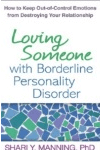 Loving Someone with Borderline Personality Disorder
By Shari Y. Manning, PhD
How To Keep Out Of Control Emotions From Destroying Your Relationship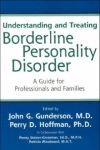 Understanding and Treating Borderline Personality Disorder
By John G. Gunderson, MD & and Perry D Hoffman, PhD
Guide For Professionals And Families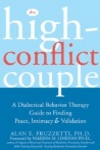 The High Conflict Couple
By Alan E. Fruzzetti, PhD
Finding Peace in Your Family Using Dialectical Behavior Therapy.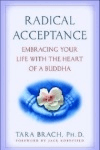 Radical Acceptance
By Tara Brach
Embracing Your Life With The Heart Of A Buddha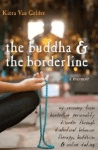 The Buddha & The Borderline
By Kiera Van Gelder
My Recovery from Borderline Personality Disorder Through Dialectical Behavior Therapy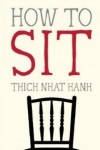 How to Sit
By Thich Nhat Hanh
Author of Living Buddha, Living Christ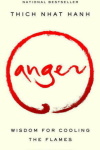 Anger: Wisdom for Cooling the Flames
By Thich Nhat Hanh
Author of Living Buddha, Living Christ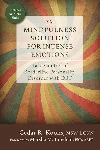 The Mindfulness Solutions For Intense Emotions
by Cedar Koons
Take Control of Borderline Personality Disorder with DBT.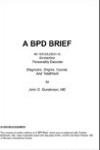 A PDF Brief
By John Gunderson
An Introduction to Borderline Personality Disorder – Diagnosis, Origins, Course and Treatment

No Mud, No Lotus
By Thich Nhat Hanh
Author of Living Buddha, Living Christ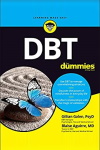 DBT for Dummies
By Blaise Agguire
Keep calm, be skillful—and take control!

DBT Principles in Action
by Charles Swenson, MD
Acceptance, Change and Dialectics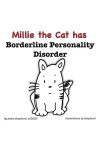 Millie the cat has Borderline Personality Disorder

Hey I am Here Too
By Pat Harvey
A Book for Tween/Teen Siblings of a Young Person With Emotional Issues.

Written primarily by PEOPLE WHO HAVE BEEN THROUGH DBT, this website is a service for people who are seeking information about DBT (Dialectal Behavior Therapy). A solid resource for many of the skills, lessons, mindfulness practice, etc. and more resources.

NEA.BPD is a nationally recognized organization dedicated to building better lives for millions of Americans affected by Borderline Personality Disorder (BPD). NEA.BPD works with families and persons in recovery, raises public awareness, provides education to professionals, promotes research, and works with Congress to enhance the quality of life for those affected by this serious but treatable mental illness. This website has the largest collection of resources, recordings and videos about this illness.

This is a non-profit organization created by a network of families and individuals affected by borderline personality disorder (BPD) who have united around our mission to improve social connection, awareness and health care systems for those with BPD.

A series of videos explaining Family skills: This video series, developed jointly by NEA.BPD (Dr. Alan Fruzzetti) and the National Office for Suicide Prevention in Ireland (HSE), demonstrate how Dialectical Behavioral Therapy helps patients and their families and support Family Connections participants in honing their skills.
A Free Resource:

If you haven't done so already, we suggest you sign up for a Family Connections™  or TeleConnections class on the NEA-BPD website. This class will teach you the specifics of BPD and will help you learn many of these skills, in the company and with the support of other families. It is excellent, and it is virtually free.
The waiting list can be long, though it isn't always, and you might feel you want to get started. Or you might feel that your situation is particularly difficult. Or, perhaps you have taken this class already and are facing a tough moment or wondering which skill to use and how to best apply it.  In this case, call us and we will discuss best next steps together.
How severe chronic emotional dysregulation affects families, and what family members can do about it.
This video clarifies the exhausting repetitive emotional upset that affects families of individuals affected by BPD traits. It explains the transactional model of BPD conceptualized by Alan Fruzzetti, Ph.D as I teach it in Family Connections (TM) classes. The slide content was developed by Dr. Fruzzetti.
Involving Families: Key Ingredient of Treatment Effectiveness
North American Society for the Study of Personality Disorders (NASSPD): Marie-Paule de Valdivia – LCSW. March 2015
Validation
NEABPD Webinar – Summer 2020
Main DBT Skills
Created by Dr. Shireen Rizvi and Jesse Finkelstein,
DBT-RU, Rutgers University.
Main DBT Skills in French
Created by Dr. Shireen Rizvi and Jesse Finkelstein,
DBT-RU, Rutgers University.